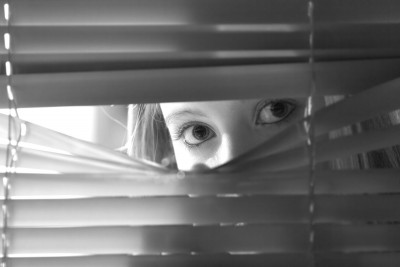 While the notion of protecting your home with a quality homeowner's insurance policy might seem like a pretty clear concept, many people often fail to consider the critical role that prevention can play in protecting a home. As a homeowner, you hope that you never have to file a claim with your insurance company, but we can't plan for or anticipate everything. Here are some tips for homeowners regarding their homeowner's insurance.
Theft
Take a walk inside and outside of your house as if you were a burglar, so you can see if there are any points or methods that would make your house an easy target for a burglar.
Install exterior lights (motion sensing) and high enough that they cannot be removed or otherwise turned off by a burglar.
If you typically hide keys outside, either underneath pots or in other ways, you may want to rethink this practice. Burglars can be very smart, remember that if you can think of a place to hide a key, most burglars probably won't take long to figure out such places.
If you have trees and bushes next to your doors and windows, be sure to trim them back, so that you avoid creating a place for burglar to break into your home unseen.
Install a security system. This not only makes your home safer, but it is often a discount offered by insurance companies.
When on vacation, place lights on a timer and try to leave your home looking as normal as possible, so that a potential burglar driving by isn't able to figure out that you are on vacation.
When you are on vacation, it is also a great idea to have your mail and/or newspapers picked up by someone, and it's also a very good idea to notify neighbors and/or nearby friends, so that they can report anything that seems suspicious.
Be sure that you have one of the accepted breeds before doing any policy shopping. If you are unsure, you can ask your agent or broker about it
Dog Owners
If you are a dog owner, you should know that according to the Center for Disease Control and prevention, around 40% of Americans own a dog, and around 4 million dog bites occur each year.
Being a responsible dog owner involves having your pets spayed/neutered, training your dog, and keep your dog on a leash when your pet is outside.
Home Businesses
If you have a home business, be advised that most home businesses are not covered by your homeowner's insurance policy.
You will likely only have property damage coverage and no business liability coverage under your homeowner's policy.
Domestic Workers
If you have a housekeeper, nanny, chef, gardener, or other domestic employee, you should check with your state's department of insurance to see if you need to obtain a workers' compensation policy to cover these workers.
You should also verify that you have sufficient liability and medical coverage in your homeowner's insurance policy if you have domestic employees. If you do not feel you have adequate coverage, you may want to consider purchasing an umbrella policy.
Your homeowner's policy also needs to accurately reflect and cover any improvements or additions to your home. Check your homeowner's policy each year to be sure that you have the most appropriate coverage and so that you can make coverage adjustments if necessary.