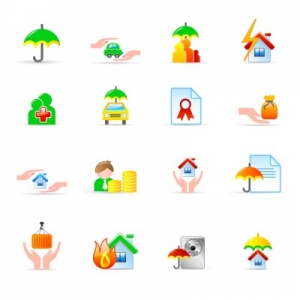 Some of the so-called "niche" types of insurance policies include: Boat, RV, Medicare, and Workers' Compensation. These types of policies have special features that differ from standard insurance policies in several ways, which are outlined below.
Boat Insurance – Boat insurance coverage can include: the agreed value of your boat, weather damage, general liability, on-water towing, the motor and hull, personal property on the vessel (televisions, cellphones, electronics), property damage liability, coverage for the trailer (if applicable), bodily injury liability, equipment, and replacement cost of the vessel. This type of policy needs to be specially tailored to the covered boat.
RV Insurance – RV insurance coverage can include: general liability, property liability, bodily injury liability, comprehensive and collision, electronics, furniture, clothing, equipment, appliances, mechanical breakdown, un/underinsured motorist, and total replacement cost (in some cases). This type of policy needs to be specially tailored to the covered RV.
Medicare Insurance – Medicare coverage is for individuals 65 years of age and older and can include:
Medicare Part A – Covers hospital stays, inpatient treatment, hospice care, and short-term home health care. Part A is usually free.
Medicare Part B – Covers doctor's visits, lab tests, medical equipment, preventative care, and most outpatient care. Part B is not free and requires a monthly fee and a deductible applies.
Medicare Part D – Optional coverage, which covers prescription drugs, with the amount of coverage and particular medicines covered varying according to which private company manages the plan. Those who cannot afford Part D may be eligible for financial assistance.
Workers' Compensation Insurance – Workers' compensation insurance coverage provides wage replacement and pays medical expenses for employees that suffer occupational injuries and illnesses. When workers' compensation benefits are used by an injured employee, the employee loses the right to sue the employer for "tort negligence", so the employer is protected by this type of insurance from injured workers suing them. Workers compensation insurance is required by law, and there is no coverage for pain and suffering or punitive damages.
All of these types of insurance are very different from standard insurance. Some of them are required, some parts of them are free when your reach a certain age, and some have to be completely customized depending on the RV or Boat being covered. Standard insurance is usually more uniform and standardized than these niche types of insurance.