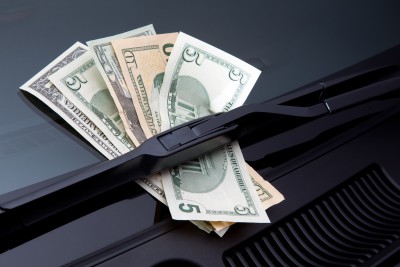 People are always looking for ways to save money they can these days, and auto insurance discounts are one great way. While auto insurance agents are very knowledgeable and well-trained, they can't be expected to know everything about you and/or your vehicle. You should be sure to ask about certain discounts to be sure that you are not overlooking some areas that could be saving you money on your auto insurance.
Discounts offered by auto insurance carriers can vary significantly, so you should be sure to research the various discounts that may be available to you. Additionally, it's important for you to understand some of the common discounts and how they affect your insurance premium, so that you can make more educated decisions regarding coverage and discounts.
Overview of some common discounts
Vehicle features that earn discounts
Anti-lock brakes
Airbags (driver/passenger, driver/passenger/rear seat, side impact, etc.)
Automatic seatbelts
Anti-theft device (active or passive)
Daytime running lights
Other discounts
Multi-vehicle discount (if you have more than one vehicle on the policy)
Multi-policy discount (if you have other home and/or life policies with the same carrier)
Good driver discount (no accidents or tickets in the past 3-5 years and no DUI in past 10 years)
Good student discount (unmarried students under 25 years of age with 3.0 or better GPA)
Persistency discount (customer loyalty discount for remaining with same carrier)
Being military personnel, an engineer, teacher, or other professions that earn a discount
Voluntarily completing a defensive driving course (drivers over 55 years of age)
Other ways to save
If you drive an older vehicle and it is no longer financed, you have the option of dropping your collision and comprehensive coverage and simply keeping your liability coverage
Consider increasing your collision and comprehensive deductibles (you retain more of the cost, so your premium decreases)
Certain vehicles simply cost more to insure, such as high performance vehicles or vehicles with higher than average rates of theft
There are many different discounts and other ways in which you can save money on your auto insurance premium. Some of the bigger discounts may require verification such as discounts for being an engineer or teacher. Some of the discounts are less obvious and sometimes overlooked, so be sure to inquire about discounts that you feel that you may entitled when you speak with your agent or broker.