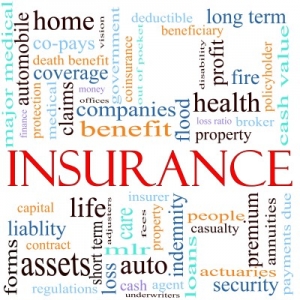 Many people will tell you that they have full coverage when you ask them about their auto insurance. The problem with the phrase "full coverage" is that it means different things to different people. To most people, the term full coverage has come to mean that someone has liability coverage, as well as comprehensive and collision coverage. Full coverage does not mean that you have coverage for any type of accident or claim.
Liability Coverage
Liability coverage is the part of insurance that pays for bodily injury or property damage to others when you are liable (at-fault) in an accident. The minimum liability limits vary depending on your state. Liability limits are expressed as three sets of numbers, such as 15/30/5, which correspond to: $15,000 of bodily injury coverage per person / $30,000 of bodily injury coverage per accident / $5,000 of property damage coverage per accident. The example of 15/30/5 is the minimum limits of liability for the state of California, so your state's limits will likely vary slightly. These are called split limits because the limits of liability coverage for bodily injury and property damage are separate. Some insurers utilize CSLs, or combined single limits. Combined single limits mean that the bodily injury and property damage limits are not broken up, but are expressed as a single number such as 100 CSL. This means that there is $100,000 of coverage available for all bodily injury and/or property damage.

Uninsured/Underinsured Motorist Coverage
Uninsured/Underinsured Motorist Coverage (UM) applies when the accident is the fault of the other party, and the other party either doesn't have insurance or doesn't have enough insurance in order to cover the cost of the injuries of those in your vehicle. UM coverage is expressed in the same manner as bodily injury and property damage limits.
Medical Payments Coverage or Personal Injury Protection
Medical payments coverage under your auto policy is for the purpose of paying medical bills in the event that you are injured in a collision. Medical payments are paid regardless of fault to those in your vehicle who have sustained injuries that required medical care.
Collision Coverage
Collision coverage repairs or replaces your vehicle in the event of a collision, regardless of fault (minus your deductible). This coverage is utilized even when there isn't another vehicle involved, or when the other driver is uninsured or underinsured.
Comprehensive Coverage
Comprehensive coverage is designed to provide coverage for your vehicle by causes other than collision such as, theft, fire, vandalism, and flood. Both collision and comprehensive coverage are not required by law and are optional coverage part of an auto policy.
Just because you have "full coverage" in the sense of having liability, collision, and comprehensive coverage doesn't mean you don't need higher limits. The minimum limits required by law in each state are very low and won't provide you with the coverage you need in many situations. Some examples of your coverage limits being too low are: you being found at-fault in an accident involving a school bus full of children (many of whom were seriously injured), or you are found at-fault in an accident in which a Ferrari or Lamborghini was a total loss. In each of these situations, the minimum limits of liability for bodily injury and property damage don't even come close to covering you for total loss amount for which you are liable. This basically means that there is no such thing as "full coverage". This makes it important to get the highest limits of insurance that you can comfortably afford in order to provide you with the best protection.