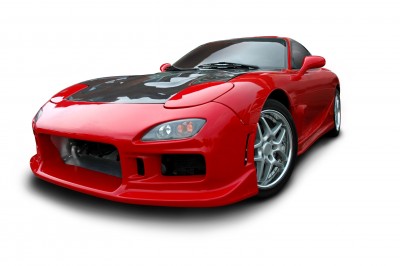 If you are thinking about adding modifications or upgrades to your car, there are several things that you should know regarding how your insurance company will handle them if they are damaged in an accident. Modifications and upgrades are basically custom parts and equipment that are not offered by the vehicle's original manufacturer and/or installed by the dealer as part of the original sale of the vehicle. You have to remember that just because you paid a large sum of money for your upgrades; it doesn't mean that they increase the value of your car.
Disclose your modifications to your carrier
You should let your carrier know what modifications you have made to your vehicle so that you can see if there might be coverage options for them. In general, you can usually get coverage for custom equipment that is permanently installed in the vehicle. Equipment such as electronics, radar detectors, CB radios, and similar equipment that are not permanently installed in the vehicle will not be covered by your auto policy.
Many carriers usually include $1,000 worth of custom parts and equipment coverage automatically if you have comprehensive and collision coverage. You can usually purchase an additional $4,000 in additional coverage. These amounts can vary depending on which insurance carrier you have. Coverage for custom equipment is usually covered in one of two ways: "stated cash value" or "agreed value".
Stated Cash Value Policies – Cash value coverage for custom equipment is when your policy takes into account your car's modifications, but the value depreciates each year you have the policy.
Agreed Value Policies – Agreed value coverage for custom equipment is when you and your insurance carrier agree upon a value of your vehicle and its modifications, and the agreed upon does not depreciate over time.
You should always let your carrier know when you make modifications to your vehicle or add custom equipment because if you are involved in an accident and your modifications or custom equipment are damaged; your carrier might not reimburse you for your add-ons, and even worse could void your policy for not disclosing your modifications. It is also a very good idea to take pictures of all of your modifications and save all of your receipts, so that you will be able to provide documentation of your modifications to your carrier if they ask for it. The whole idea of insurance is to have coverage in the event of a loss, so make sure that you do everything you can to make sure that your equipment is covered and that you haven't done anything that would void your coverage.