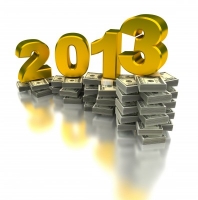 With the beginning of a new year comes other new things such as figuring out your new household budget, reviewing your benefits, and evaluating new insurance. The beginning of a new year is a great time to evaluate your current insurance coverage because a lot can happen in a year. You can have a child, you can increase your income, you can buy a new house, and you can buy a new vehicle.
The beginning of a new year is also a good time to take a look at your insurance and see if you qualify for new discounts to lower your premium, determine and fix any gaps in your coverage, and make a home inventory.
Insurance Discounts that Can Lower Your Premium
Even though insurance premiums are usually calculated based on your level of risk, there are steps that you can take to lower the level of risk that an insurance carrier assigns to you. Installing alarms in your home that alert the fire department of a fire or the police department / security service of a break-in, are ways in which you can reduce our insurance premium through acquiring discounts that your insurance carrier provides to its lower risk clients. If you have a young driver in your household, you may be able to get certain discounts if they are a good student and/or if they complete an approved defensive driving course.
Making a Home Inventory
The whole point of insurance is to cover us when we have a loss. If we happen to have a loss at home as a result of a fire, earthquake, flood, etc., we might lose things that we wouldn't even realize we lost. This is why creating a home inventory is so valuable. Creating a home inventory allows you to more easily replace your belongings after a loss because you will have an accurate record of your belongings, which will make it less likely for a dispute to occur between you and your insurance carrier during the claims process regarding what items you may have lost.
Gaps in Coverage
One of the more terrible experiences that someone can experience when filing a claim following a loss is discovering that they don't have the right coverage for a particular loss. This can result from having the wrong coverage, inadequate coverage, or coverage that has changed as a result of certain conditions. Sometimes your circumstances change and you simply forget to update your insurance to appropriately address the changes. When you don't update your insurance, you can end up with a claim that falls in a gap in your coverage, and you definitely don't want this. Anything high-value or collectible should most likely be appraised and covered separately or by endorsement. Speaking with a qualified insurance agent or broker is the best way to uncover any critical gaps in your coverage, along with learning the best ways to address them.
The beginning of a new year is about starting over and new things, so be sure to make evaluating your insurance coverage one of the resolutions that you actually keep. Insurance is something that you hope you never have to use, but is also something that if you use, you want to have the right coverage. Speak with your agent or broker to figure out what things you might be overlooking in your overall insurance plan.