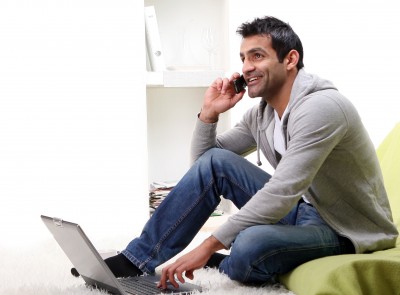 Contrary to popular belief, your homeowner's insurance policy does not provide coverage for your home-based business. In many cases, coverage for equipment such as computers, printers, copiers, and fax machines is extremely limited and probably won't cover the cost of replacement. Additionally, your homeowner's policy won't provide coverage for employees or clients that become injured while on your property. If you have a home-based business, you should seriously consider obtaining a business insurance policy, which will provide you with business property coverage and coverage for liability that might arise out of someone slipping/falling while on your property or becoming injured in some other way.
Property Coverage
Another reason to have an insurance policy for your home-based business is to provide coverage for all of your business and office equipment. You could come home one day and realized that some of your office equipment has been destroyed by a fire or stolen. As mentioned earlier, homeowner's insurance policies usually have sub-limits on computers, electronics, and office equipment. What this means for you is that if you have a $4,000 computer, you only have coverage for $2,500 of that computer. This is why it is so important to have a business policy, which will provide you with the appropriate coverage for your valuable business equipment.
Liability Coverage
Another scenario is if you ordered something business-related and the delivery person slips while on your property while making the delivery. If the delivery person is injured while making a business-related delivery, you probably won't have any liability coverage under your homeowner's policy. Your homeowner's policy would provide you liability coverage if someone became injured as a result of slipping on your property during a visit not related to your business. For this reason, you can see why it's a very good idea to consider obtaining insurance for your home-based business.
Pricing
Many people also assume that business insurance for a home-based business is extremely expensive, which is actually an incorrect assumption. A policy for a home-based business can be obtained for approximately $500 per year, which comes with $2 million of coverage for theft, loss, and liability. Best of all, most business insurance premiums are tax deductible according to the IRS.