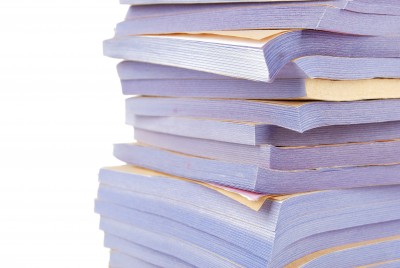 One of the common questions people have regarding auto or homeowner's insurance is "what happens if I switch insurance providers in the middle of my current policy period." Some of the reasons why a person might want to switch carriers mid-way through a policy period include: moving to another state, replacing your vehicle, or simply finding less expensive and/or more appropriate coverage options.
Overview
Whatever the reason for switching carriers, you must inform your current insurance carrier that you are canceling your coverage, or else you may end up owing your carrier money at the end of the policy period because they were still providing you with coverage. Additionally, your carrier will typically assume that you wish to renew your policy at the end of the policy period unless you tell them otherwise. An insurance carrier won't typically cancel your policy without you requesting it in writing unless you fail to pay your premium. You don't want your carrier to cancel your policy for non-payment of premium because it can negatively affect your credit and your ability to obtain insurance in the future. If another carrier sees that you had your last policy cancelled for non-payment of premium, you will be deemed a higher risk, which might result in denial of coverage or rate increases to offset insuring a higher risk applicant.
How to Switch Policies
The way to properly cancel your current policy is to call your agent or insurance carrier to inform them that you wish to cancel your coverage. You will need to let them know the exact date on which you would like coverage to cease, so that their coverage ends when your coverage from your new carrier begins. The reason for this is that you don't want to inadvertently have a lapse in coverage that would leave you uninsured, and you also don't want to be insured by two carriers simultaneously. You will also want to make sure that your new insurance carrier knows the exact date when your new coverage should begin, so that you don't have a lapse in coverage as a result of an incorrect start date for your new policy.
Premium Refunds
If you paid your premium in advance (not monthly), and would like to cancel your policy in the middle of your policy period, you will be entitled to a refund of any unearned/unused premium, which will be prorated. Some carriers do what is known as "short-rating", which means that they charge a fee or percentage of your premium, which they deduct from the amount that is refunded to you, although this is not a very common practice.
Switching insurance carriers midway through a policy period is not rocket science, but you do have to make sure that your old insurance carrier and your new insurance carrier know when they should be stopping and starting coverage, so that you don't risk having a lapse in coverage. When in doubt, you can always cancel your current insurance policy after the new insurance policy has taken effect. The most important thing is to have clear communication between you and the insurance carriers, so that everyone is on the same page.